We Believe The Makings Of A Great Leader Lies Within Each One Of Us And That By Building Better Leaders, We Can Create A Better World.
For more than 30 years, Rapport Leadership has innovated the way leadership is taught and empowered new leaders with the confidence, self-esteem, and focus necessary to improve their results and build high performance teams.
Our Philosophy
When you improve the person,
the performance improves.
When you improve the performance,
the business improves,
the family improves,
the community improves.
New clients most often come to us by referral. People who have completed our courses and experienced significant benefits to their personal and professional lives are happy to refer us to friends, family and other people they respect and believe would also benefit from the experience.
Rapport Leadership International was founded in Las Vegas, Nevada in 1985 by Jo-Ann and Mike Knapp. With a Bachelor's Degree in Education and a Master's Degree in Psychological Testing, JoAnn Knapp was instrumental in building Rapport's curriculum which is based on proven leadership philosophy. Each course was constructed to engage and inspire clients and raise key performance indicators such as leadership, communication, productivity, communication, and team building.
Rapport Leadership International opened it's first Asia Pacific office in Sydney, Australia in partnership with Jeremy Carter who recognised the uniqueness and effectiveness of the Rapport Leadership training and the significant need in Australia for leadership development programs.
Rapport Leadership Australia's Mission Statement: We are a spirited team on a mission to build a better world by building better leaders. We empower individuals and organisations to reach their highest potential by delivering experiential performance based training and coaching with passion, conviction, courage, and integrity.
With a combination of 3 day intensive courses and a wide-breadth of onsite training, Rapport Leadership continues to grow and expand our services and training offering lifelong professional development and personal growth.
Rapport Leadership Australia are proud members of the American Chamber of Commerce (AMCHAM), NSW Business Chamber, supplier members of the Direct Selling Association of Australia (DSAA) and also participate in and support charity through Rotary.
Meet The Team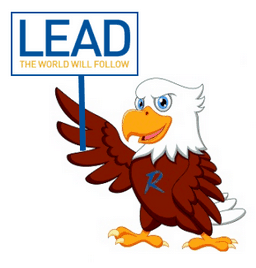 Roger is a tireless campaigner for better leadership in every community. We found him by a roadside in June 2014 having fallen from his nest after his parents failed in their primary leadership responsibility of ensuring a safe environment for Roger. This near death accident resulted in Roger offering to work part time (mornings only) at Rapport Leadership Australia.
Favourite Film – The Lion King
Favourite Song – Don't Worry, Be Happy