Nothing will impact a company's bottom line faster than enhancing the productivity of your team.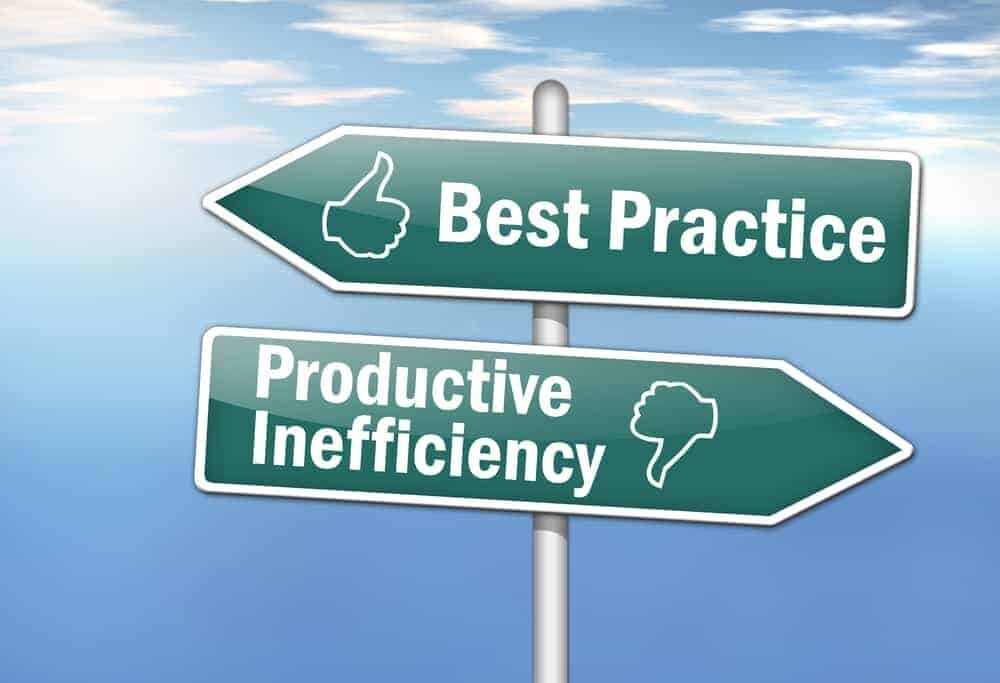 Rapport Leadership has a variety of productivity training courses that cover topics from time management to performance management and from conducting effective meetings to accountability.
Our array of productivity courses will pay dividends instantly creating a culture focused on continuously enhancing operations yielding a higher return on investment (ROI) for your company.
Coaching, Listening and Delegating
This class focuses on effectively managing difficult, and complex, employee coaching issues. Coaching and listening skills are developed by practicing responses to realistic employee situations in a controlled environment. This class is designed to enhance skills in giving and receiving feedback and also covers the importance of delegating. In this course, leaders will learn the responsibility of delegation and the positive impact delegation has in coaching employees versus doing their work.
Course Benefits
• Understanding how to delegate
• Enhance listening skills
• Practice a simple five step coaching model
• Improve skills in giving and receiving feedback
Conducting Effective Meetings
At times your workday feels like meetings to plan meetings. By understanding what it means to be a meeting organiser and a meeting attendee you are able to gain minutes and hours of your work week back. This class will do just that by helping clarify roles and responsibilities and allow for far more successful management of your day.
Course Benefits
• Learn how to be effective in meetings, planning or attending
• Gain hours of your work week back
• Clarify roles and responsibilities
Continuous Improvement
What was done last week, month, and year is great; yet, how are you improving yourself now? This class identifies leadership qualities necessary to consistently focus on continuous improvement. Participants gain a greater understanding of leadership and its role in continuous improvement as the key to success in the increasingly competitive marketplace.
Course Benefits
• Understanding where you are currently at
• Identify the goals and opportunities for you
• How to integrate continuous improvement into your organisation
Customer Service
The best way to understand what exceptional service is comes from experiencing a variety of possible service levels. This highly interactive, powerful class, will clearly define the service expectations for your organisation. Those who deliver service, those who manage service and those who lead service will benefit from the knowledge they gain from this session.
Course Benefits
• Understanding what exceptional service looks and feels like for the customer
• Clearly define expectations of service
• Build confidence in providing service and understanding the role each individual plays in delivering exceptional service
Business Finance For The Non-financial Manager
This class is specifically designed to assist new leaders in understanding financial resources and financial reporting. Profit and loss statements, balance sheets and earnings statements are all clearly and simply defined. Participants experience the translation of transactions into reports, then understand the key indicators to focus on. Not how to book every entry, but how decisions and transactions turn into the company's financial data.
Course Benefits
• Specifically designed to help new or existing leaders understand finance
• Understand financial terms and reports.
• How to interpret financial data when making decisions
Stepping up to Supervisor
The challenges of transitioning to a leader are addressed in this engaging, self-evaluating class. Participants understand the difference between leading and following as well as identify areas they may want to focus on. Getting Organized, Assessing Self and Team, Managing Change, Leadership, Developing Your Staff, Creating a Motivational Environment, Communication Skills and the Power of a Positive Attitude are all addressed as core competencies of new supervisors.
Course Benefits
• Identifies the key success factors for supervisors for people taking on leadership roles
• Provides activities and self evaluation in the following areas; personal organisation, assessing yourself and your team, managing change, developing your staff, leadership vs management, creating a motivational environment and communication skills.
• Increased productivity and performance
Strategic Planning & Goal Setting
Leaders have the unique opportunity to prepare a vision and plan to move their organisation forward. Creating SMART goals, objectives and tactics to answer four strategic planning questions are accomplished in this workshop to clarify: Where are we? Where do we want to be? What will it take to get there? How will we measure success?
Course Benefits
• Comprehensive SWOT analysis of your organisation
• Identifying strategies, goals, tactics and executable action items
• Identification of tools and resources to get your organisation to its own next level
Stress Management
Understanding where stress exists as well as identifying what coping skills are available to each person is the goal of this class. The tool used in this class will help each individual identify stressors in all areas of their life and provide them with specific techniques to adjust their behaviour to experience less stress.
Course Benefits
• Profile to assess levels of stress in four areas of life; personal, work, family and couple
• Identifying coping methods and strengths in all four areas
• Identifying levels of satisfaction in all four areas measured
Time Mastery
Managing time as a leader is a significant determining factor in success. The tools in this class will help each individual identify their time management issues and provide them with specific techniques to master their time.
Course Benefits
• Time Mastery profile is used to identify strengths and challenges in managing your time
• Specific techniques and action plans are provided for improvement
• Self analysis and awareness allow for behaviour change
To Return to list of all our Business Training Courses – Click Here
REQUEST MORE INFORMATION
Please let us know how we may be of assistance.