We spend over 2,000 hours a year at work, for some people, it's more time than they spend with their family.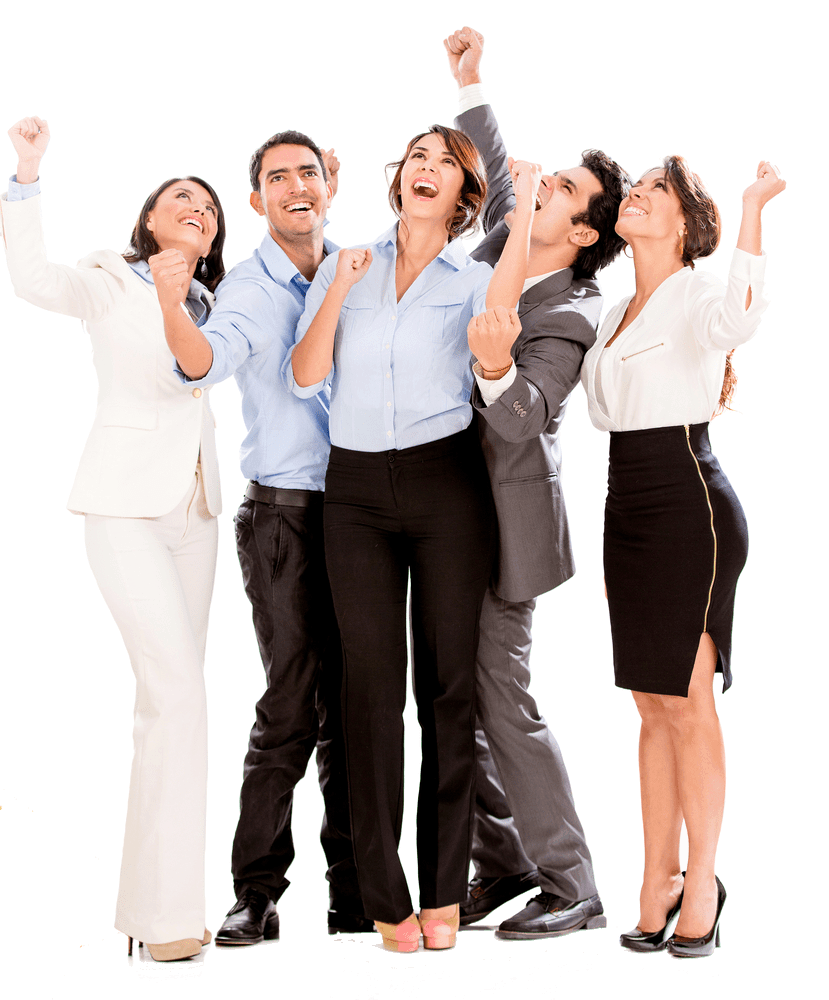 Working in a functional, cohesive team is essential for the morale of individual team members and the organisation as a whole. The degree of function and dysfunction of a team directly impacts communication, productivity, and ultimately profit. Rapport Leadership can develop accountability, cooperation, and improved morale among your team.
Accountability & Living Core Values
This class creates an opportunity to experience the difference between stating values, and actually living them by learning how it feels to be held accountable to different standards and enforcing different expectations of others. Participants will also gain knowledge into understanding the impact of asking for, offering, and accepting help has on achieving desired results.
Course Benefits
• Walking the talk of your organisation's core values
• Each leader holds themselves accountable for standards enforced with others
• Identifying the impact of helping as it relates to organisational results
Co-operation & Change
Life is filled with negotiations. The ability to accomplish your goals while managing relationships are the skills taught in this course. Learning how to effectively communicate while understanding needs and outcomes on both sides of any negotiation is vital to your success.
Course Benefits
• Increase the effectiveness of your negotiation skills
• Accomplish goals while managing relationships
• Effectively communicate while knowing needs and outcomes
• Enhance ability to negotiate and build decision making skills
• Influencing outcomes and managing relationships in a given situation
High Performance Leadership
Various leadership topics are explored to assist potential leaders in identifying what is expected of them, what are their strengths and in which areas they have opportunities for improvement. This includes how to recognise what is most important to you and your strengths as a leader, knowing the four situational leadership styles (directing, coaching, supporting and delegating), key ways in which leadership may be demonstrated, how to identify leadership needs, how to contribute to the success of the team and how to encourage and grow leaders and followers at all levels of the organisation.
Course Benefits
• Identify for leaders what will be expected of them in leadership roles
• Understand your leadership strengths and leadership style
• Situational leadership theory
• Self awareness and greater emotional intelligence
Professionalism in the Workplace – Business Etiquette
Guidelines around expected business practices for phone use, email, meetings, interacting with people, attitude, written communication and professional image are all given in this class.
Course Benefits
• Guidelines and expectations around professionalism on the job
• Professional image, email, phone skills, organisational skills and interaction with co-workers are all covered in this class
• Uses your existing staff / client policies to make this a very powerful, proprietary course in building and maintaining the culture
Mastermind (Big Picture Thinking)
How does each person, department or division impact all of the others within your organisation? The workshop makes managers aware of how they intellectually and emotionally impact their teams and each other. This workshop uses high energy and interactive processes to bring the learnings to lfe.
Course Benefits
• Learn how all people/departments impact each other
• Gain the emotional understanding of this impact
• Big picture thinking tools for your organisational success
Performance and Recognition
An important component of any team achieving their goals is recognising and reinforcing when they are performing well. In this workshop we clarify expectations of performance and what it means to go above and beyond as well as how to provide timely and effective recognition that helps keep the momentum going. An exciting and fun workshop can bring alive the principles your organisation is founded upon and motivate team members to embody those principles every day.
Course Benefits
• Focus on recognition and reinforcement for continuing exceptional performance
• Clarify what it means to go above and beyond
• This exciting workshop will bring your organisational principles alive
Teamwork and Team Building
Teamwork is one of the most commonly used terms to be successful in today's business world, yet if asked, most people have a slightly different definition of the term. Our instructors present a powerful process to define the term as a group and then see what happens when asked to perform with the definition the group identifies.
Course Benefits
• Powerful interactive teamwork exercises to experience what exceptional teamwork looks and feels like
• Defining what teamwork means for you and your organisation
• Identifying specific behaviours and action plans to improve teamwork
Other Courses
If you are interested in learning advanced team building skills, be sure to check out our Leadership Breakthrough One and Leadership Breakthrough Two courses.
Request More Information