Ready to be the leader you've always been meant to be? Let us help you build your leadership skills, ability to develop leaders around you, and create aligned, inspired and passionate teams that perform consistently.
About our leadership development services
Thousands of businesses and organisations have turned to Rapport Leadership to help develop their leaders, increase productivity and change business cultures.
Our leadership development programs and services are designed to
improve your leadership effectiveness and confidence 
lift skills and knowledge 
hone in on mindset and self-awareness
and help you to understand others so you can bring out the best in them…and you!
Nowhere else will you find our unique combination of processes and delivery designed for individual and team growth.  Read on to learn more or let us help you take the next step.
Enquire and get started today.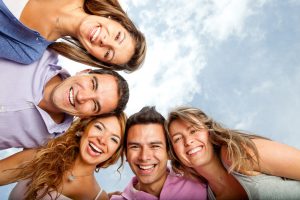 Our leadership development services
Leadership and management courses/workshops
These workshops are available as public workshops or we can arrange them for private groups.
Group training for leaders, managers and teams
Our group training options cover Leadership, Teamwork, Communication, Productivity and Business Skills, and can be delivered in person onsite (at your premises or venue of choice) or virtually/live online.  
More about group training and popular topics here.  You may also like to explore our Book Now page for latest packages and offers.
Leadership Coaching and Business Coaching

Our executive team and leadership coaching services are available one-on-one or as group coaching sessions.   
For more information, visit our
Leadership Coaching
page.

Are you a business owner?  Our Business Coaching helps you to build, lead and grow a great business.
Leadership development and culture improvement programs
Rapport's expert training and coaching team can work with you to design a program that meets your leadership and team development goals and budget.  Contact us to arrange a free initial consultation.
Keynote presentations
Are you after a memorable keynote presentation to inspire, engage and bring new leadership perspectives to your special event or leadership development day?  Ask us about latest topics.

Presentation skills and public speaking training
As a leader you need to be able to get your message across clearly and confidently.  Learn how to present like a 'pro, including tips to overcome nerves and keep your audience engaged.  Get in touch to learn more.
Intensive/immersive leadership courses
Looking for an intensive and extraordinary leadership training experience that takes your skills to a whole new level?  Enquire now.
(Check out video for an overview of the Master Graduate Program further down page.)
Youth and school programs
It's never too early to start developing leaders of tomorrow.  Ask us about inspiring, fun and engaging leadership presentations for your high school students.
Behvioural profiling/DISC profiles
Not sure where to start your leadership development journey?  Our DISC Profile Report PLUS Indepth One-on-One Follow Up will help you to understand your behaviour style, unique qualities, and leadership and communication strengths.
Need help finding the right option for your needs and budget? 
Enquire here.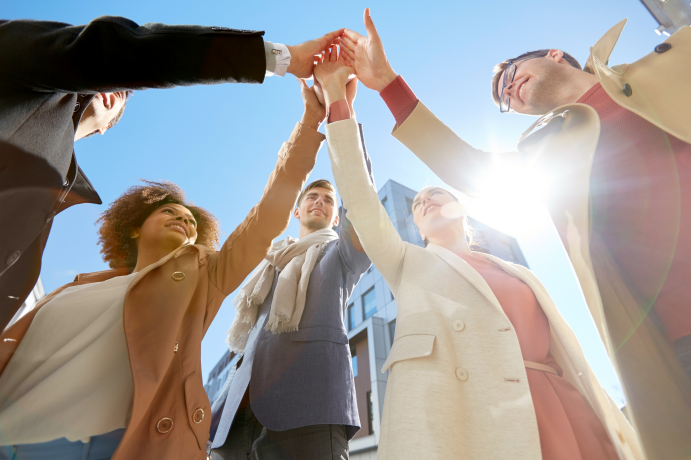 How leadership development is delivered and who it is for
At Rapport Leadership you can develop your leadership abilities one skill at a time, attend our fast-track two day workshops, or take advantage of our other leadership development and training services, including one-on-one leadership coaching or a customised development program.
All levels of leadership experience are catered for, including
New and emerging leaders

Experienced leaders

Managers and supervisors

Executive teams, and

Business owners. 
We can also help raise leadership abilities of 
ALL employees, including frontline personnel and technical managers.
Did you know…
It has been shown that businesses and organisations benefit from developing the leadership skills of all employees, beyond top performers and senior team members.  Learn more by reading Why The Future Success of Your Business Hinges on Your Managers and Leaders.
What attendees have had to say about our training
Our clients come from a wide range of industries and organisations, levels of leadership experience and walks of life, including business owners and community leaders, with many of them coming to us by referral.
Here's what some of our attendees have said about our leadership and management training:
""The entire two days of the Leadership and Management Skills course was exceptional."
""The whole course was a fantastic experience.""
"Excellent, an energetic and inspiring training."

""Great interactive training course, kept attendees focused and interested."
""I really got great value from this course and I know that the benefits will translate at work, in business and also in my home life."
Our leadership philosophy
We believe the makings of a great leader lies within each one of us and that by building better leaders, we can create a better world.
Discover for yourself how simple it can be to grow your leadership skills,  knowhow and confidence with Rapport Leadership.
Enquire and get started today. Call 1800 330 027 or use enquiry form.