Isn't it about time you discovered the secrets to high performance leadership?
Learn and master critical leadership skills that will help improve your productivity, ability to make quick decisions, communicate with confidence, and inspire and motivate teams.
Intensive 2.5-day high performance leadership course (residential)

About this course:
Take your leadership skills to a whole new level and unleash your leadership potential at Leadership Breakthrough One. Unique and proven training processes for rapid and lasting results.
At Leadership Breakthrough One learn how to:
Switch on laser focus
Inspire and motivate people to peak performance
Speak publicly with greater confidence and projection
Be a more effective listener
Improve your emotional intelligence and self-awareness
Discover what it really takes be part of a high performance team, and more!
Leadership Breakthrough One is like no other training course I have ever done. It truly pushes you out of your comfort zones and makes you look at things in a far different light from what you have ever seen them before. I really got great value from this course and I know that the benefits will translate at work, in business and also in my home life. Leadership Breakthrough One was really very beneficial and a fantastic experience. It is a phenomenal course."– Debra Manson, Director, Debra Manson Recruitment and Training
To learn more call 1800 330 027 or contact us here.
Read on to learn why this leadership course consistently gets rated 10 / 10 and called "a life changing experience"
What leadership skills are developed?
Inspiring and motivating people to high performance
Switching on laser focus and getting results quickly
Emotional intelligence, self-esteem and self-confidence
Building instant rapport with others
Listening and communication
Overcoming fear and procrastination
Teamwork and support
Giving effective feedback
Holding people accountable
Identifying your mission and how to align it with your work
Unleashing potential in yourself and others around you
Speaking in public with purpose, clarity and confidence

Next course dates:
Contact us
Location:  Sydney (Windsor, NSW).
For USA and Canada course dates click here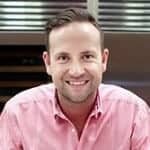 "I'm very proud to say that I am a graduate of Leadership Breakthrough One and Two. For those of you who are thinking about it or haven't been through it just yet, my only encouragement to you is 'go for it' and I promise you, if you get half out of it what I did, you'll be changed for the better in all aspects of your life, and it will be something that will stay with you forever. What I experienced in Leadership Breakthrough One opened me up to being the leader that I am today."
David Crane, CEO, Winning Appliances                                             
Listen to David's interview on Leadership and Success
What results can you expect?
Renewed passion and energy from knowing your true purpose
Increased self awareness, emotional intelligence and ability to connect with people
Improved confidence when presenting to any group large or small
Unleashing your innate creativity and innovation
Focus that sharpens your ability to shut off distractions and improve your outcomes
Improved communication and accountability skills
Strategies and skills to inspire and motivate your team
Flexibility to change your approach to achieve greater success
Techniques to unleash creativity and innovation in business
Confidence to push beyond your comfort zones and achieve more than ever before
Course attendees come from a range of industries and companies including:
Leadership Breakthrough One was a fantastic experience. I have been involved in teams my entire life. I have never ever, ever experienced team in the way I have over the last three days. It has been absolutely extraordinary. I have seen facilitators all over the world and the Rapport facilitators are amongst the best I have ever seen. For any manager or person who might call themselves a leader, this is a solid program that challenges your identity and pushes your best to be better. Well done.
Sam Cawthorn, CEO, Institute for Professional Speakers
What's included for your investment?
Two nights accommodation
All meals and refreshments
Course materials and handouts
Invitation to join a Leadership Breakthrough Mastermind group
Graduation ceremony invitation for your friends and family
Followup coaching call to consolidate your learnings
Opportunity to reattend the program free of charge
Invitation to be part of a global network and attend exclusive alumni events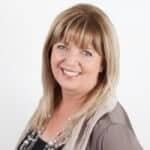 "Leadership Breakthrough One is like no other training course I have ever done. It truly pushes you out of your comfort zones and makes you look at things in a far different light from what you have ever seen them before. I really got great value from this course and I know that the benefits will translate at work, in business and also in my home life. Leadership Breakthrough One was really very beneficial and a fantastic experience. It is a phenomenal course."
Debra Manson, Director, Debra Manson Recruitment and Training
Your 100% satisfaction risk free guarantee
You can attend this leadership training 100% risk free. If by the end of the program you are not convinced that what you have learned will help to significantly improve your results in both your professional and personal life, we will cheerfully refund your attendance fee in full. All we ask is that you:
Participate fully in the entire program
Notify the instructor before leaving on the last day if you wish to get a refund
Return the workbook with all handouts and your notes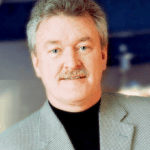 "Where are the true business leaders of tomorrow? Anyone can master the "content" of business, but unless they can inspire and lead others, they are paddling a canoe with one paddle. Integrity, enthusiasm and personal accountability are the cornerstones of leadership and they are the cornerstones of the Rapport Leadership program. It is without a doubt, the toughest and most life altering leadership training experience I ever faced. Ask anyone who comes through it what their greatest wish is and 9 out of 10 times they'll say "I wish I had done this at the beginning of my career! I've "been there-done that" over my 30 year career; nothing compares to Rapport."
John J. Case, President, Consumer Products Group, Leggett & Platt
Need even more reasons to attend?
Brain Science Behind Our Training
Learn about the brain science behind our training and the six keys which enable our courses to create long lasting behavioural change in attendees.
Proven Training Efficacy
Read an independent study by Metrica Phoenix on how Leadership Breakthrough results in significant changes in attitude and behaviour.
Frequently Asked Questions
What are some of the most frequently asked questions about our training?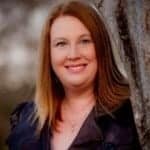 "As a school teacher, Leadership Breakthrough One helped rekindle my passion for teaching and achieving the best outcomes for my students. The leadership skills I learned that impacted me most were my personal clarity of purpose, projection and teamwork. I found the program transformational from both a personal and business perspective. There was a unique balance of action and reflection as part of what is a very unorthodox and original program – so very grateful for the opportunity and possibly one of the most demanding courses I have completed – LOVED IT AND HIGHLY RECOMMEND IT!"
Trudi-Ann Read, Teacher and NLP Coach
Due to the intensive nature of this leadership training program, class size is limited to a maximum of 20 attendees. Contact us today to secure your place.
Registration: Upon arrival you will be assigned to a room; dinner will be served prior to the start of the course.
Breakfast, lunch and dinner as well as morning and afternoon tea are catered for throughout the training..
The final day of your leadership training course will be celebrated with a graduation ceremony which you are welcome to invite family and friends to attend.


Read what our recent graduates had to say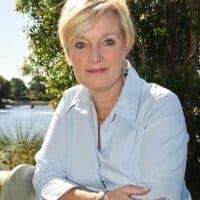 "Leadership Breakthrough One is amazing, I was completely blown away. I had no idea who Rapport Leadership were or what the leadership training course was going to involve and I am so glad that I did it. This course is for anybody who wants to be a better person; not just in their business, not just in their family life, but to be a better person and make the world a better place. You will get heaps out of it and make some lifelong friends. I totally recommend it."
Michele Alexander, Director, Local Business Coach
What more can you tell me about the leadership course topics?
Self-Awareness & Values / Mission
Self-awareness means holding up the mirror to take an honest look at yourself and your business. It means identifying your strengths and opportunities for growth, as well as, the barriers that hold you back. Knowing what your business stands for and understanding your values and mission means you are crystal clear about who you are, what you do, the quality with which you do it and the path you get to take. Clarity brings incredible inspiration and people can't wait to work with leaders with this kind of focus. "I see where you're going and I want to be part of it!" As a leader, the more self-aware you are, the more you understand how you influence people, both positively and negatively. For a business, being aware means the business can move and change quickly, as you understand your strengths and vulnerabilities.
Self-Confidence & Unleashing Potential
Confident employees share ideas for improvement and they delegate and innovate because they know you believe in them. This in turn allows teams to grow and change as they explore new possibilities, ultimately unleashing the potential of individuals and your company. No matter what your level as a leader, or the stage of your business development, a "next level" exists — every business consists of people or teams that will explode when given the confidence. You will also learn how to overcome any fear of public speaking and how to deliver engaging presentations with passion and purpose.
Focus and Taking Action
Focus means having the ability to laser in on what's most important. It's being present in the moment and knowing what to do, how to do it and why it is important. Focus sharpens the ability to shut off the distractions, knowing in your heart and your mind that you will accomplish the goal. Your intent is clear, and in your mind, you've already succeeded. Taking action means taking risks and having the courage to move forward, rather than being paralyzed by fear. Sometimes, you take action even if you don't have all the answers. People often say they are waiting to be motivated. Your life is in motion! It has inertia. What are you waiting for? If not now, when? If not you, then who?
Passion and Enthusiasm
Passion and enthusiasm means living a life you love. You are only passionate and enthusiastic about things that inspire you, things that come from your heart as expressions of your human spirit. Living with passion and enthusiasm means you live out loud, with boldness and your enthusiasm is contagious. When you show passion and enthusiasm at work, people around you feel the energy. Your enthusiasm attracts like individuals, and work is no longer work. Your energy manifests a belief in the company and in what it does. Employees buy-in and take ownership of the company and customers feel the passion of the employees. A company without enthusiasm simply goes through the motions.
Feedback & Accountability
Feedback is the flow of communication within an organisation. When you give and receive feedback, you create an open dialogue with your colleagues. And when used successfully, people take the responsibility to discuss what happens in the workplace, improving the whole organisation as people share ideas and search for better ways to do things. In successful companies, employees love to give and get feedback. It means they have passion for the business, they're aligned with the mission and want to continually improve it. Sharing feedback allows you to hold yourself accountable to your co-workers, and you get to hold them accountable as well. Organisations with free-flowing communication and accountability move forward toward a common goal and are aligned for optimum results.
So where to from here?
Very simply, I'd like to invite you to join us for our next event. Successful leaders understand the need to make quick decisions without procrastination, so NOW is the time to make a great decision. Click the Register Now link to find out more about how to attend this amazing course. Again, if you're serious about achieving your leadership potential, or are at your own personal 'crossroads', then this is an event you simply must attend. Don't delay as seats are limited.
Jeremy Carter
Managing Director
Rapport Leadership Australia
P.S. One distinct difference you'll see with our training is that unlike most courses, there's not a lot of theory and bookwork and absolutely NO death by Powerpoint. The learnings come through your participation in challenging and interactive processes managed by a skilled facilitator. It is fun, engaging and effective and how we bring out the very best in you.
P.P.S. Again, if you attend and participate at the event and don't receive a great return on your investment, I want you to tell me. You will receive a full refund of your attendance fee. THAT is my personal guarantee that this course will be of value to you.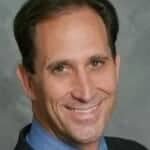 "Are you ready to take yourself on, and optimize your leadership abilities? Then THIS is the program for you! Only real, committed, example-setting folks need apply, who are ready to STEP UP into their greatness! This course will introduce you to your TRUE self, and allow you the experience of being all that you CAN be. Highly recommended."
Chris Steely, VP Elite Business Consulting, Chet Holmes International