It takes so much more to be an outstanding manager in business today. Develop your management and supervisory skills to help build stronger relationships, manage and lead people more effectively, and get things done.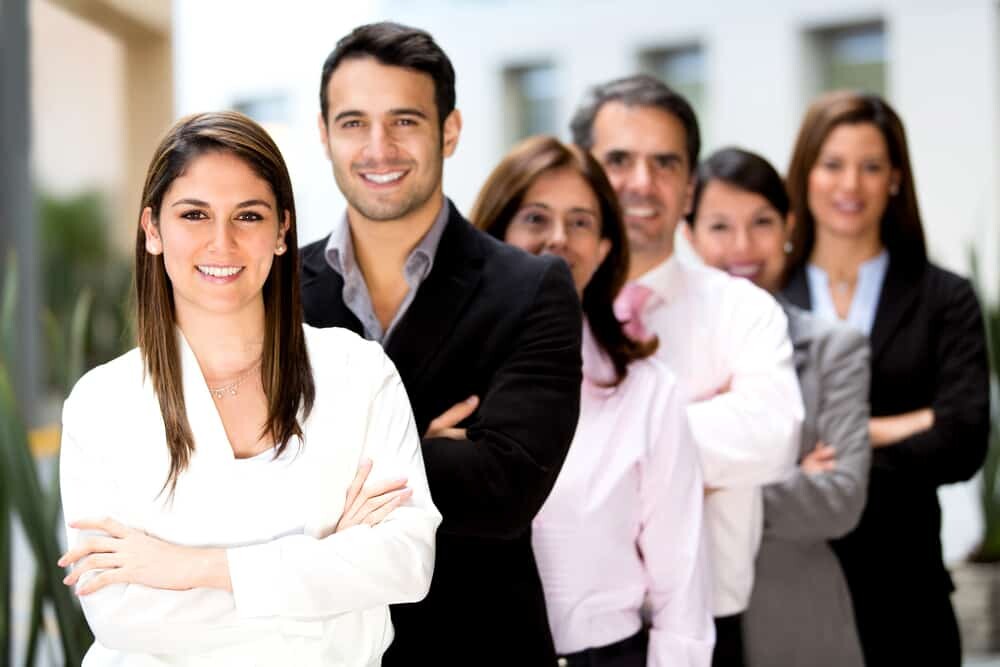 Comprehensive Two Day Management Skills Training
Next Course Sydney:
26-27 July, 2021
BOOK NOW
About this course 
Winging it and relying on technical know-how and industry experience no longer cuts it when it comes to being an effective manager in today's increasingly competitive and demanding business environment.
Gain valuable insights and get equipped with what you need to know to step up and manage with impact at the Management Skills for Managers and Leaders two-day training event.
What you'll learn at Management Skills for Managers and Leaders:
Critical management and leadership skills for results
Getting projects completed on time and on target
Improving your rapport and communication skills
Effectively delivering feedback and discipline for employee growth
Engaging your team, curbing absenteeism and employee turnover
Leading organisational change and fostering a 'can do' culture
Emotional intelligence and coaching skills
Developing your personal management style and presence
And more
The whole course was a fantastic experience.
– Sally Fox, Operations Manager, Viatek Services
This course is rapidly becoming a favoured go-to for individuals and organisations that expect more from management training, and an ideal investment to fast-track your management, supervisory and leadership success so book today.  Spots will fill fast.
For more information and to request a detailed agenda, you can use our online enquiry form or call 1800 330 027.


What you will learn
How to engage and motivate teams
Manage change skillfully
Defuse difficult situations with greater confidence
Be the coach others can turn to and trust
Understand the science of getting things done
Discover ways to improve your emotional intelligence
Key elements of effective leadership

Why is this type of management training so important?
It's all too easy for talented people to find themselves floundering in a management or supervisory role, unsure of how to improve their results.
By empowering managers and supervisors with the skills and knowledge to help bring out the best in themselves and the people around them, productivity lifts, staff retention and satisfaction improves, and overall effectiveness rises – and that, of course, is great for everyone.

Next Course Sydney:
26-27 July, 2021


Time: 8:30 am start until 5:00pm.  Periodic breaks are offered throughout each day and lunch and refreshments will be provided.
What course attendees have to say…
The entire two days of the Leadership and Management Skills course was exceptional. – David Thompson, Workshop Manager, Industrial Maintenance and Fabrication
Well paced, great content, delivering very much a two way and interactive course. – James Campbell, Supervisor, Isuzu
This course was delivered at a good pace for me to be able to really take it in. – Damien Pereira, Maintenance Manager, Big River Group
Jeremy delivered a thoroughly enjoyable experience to get his message across effectively. – Greg Muir, Operations Manager, Borg
Great interactive training course, kept attendees focused and interested. – Ash Livingston, Manager of Quality, Safety and Assets, Aboriginal Housing Office
The course was delivered at a good pace with a nice balance between listening and interaction. – Linda Hawman, Coordinator Community Engagement, City of Darebin
The whole course was a fantastic experience. – Sally Fox, Operations Manager, Viatek Services
Excellent, an energetic and inspiring training. – Gordon Bish, Product Development Manager, Rubicon Water
A really good experience with great learnings. – Loshana Kurthikeya, Finance Manager, Aboriginal Housing Office
Really good course with lots of practical examples given; extremely useful. – Anita Ponturo, Assistant HR Manager, Australian National University
Looking for a private management training session for your organisation?
Call 1800 330 027 to find out how we can help.
REQUEST MORE INFORMATION
Feel free to contact us. One of our team member will contact you shortly.