For more than 25 years, Rapport Leadership has innovated the way leadership is taught and helped thousands of organisations and educational institutions to develop the leaders of tomorrow.
At Rapport we know that when we improve the person, the performance improves. When we improve the performance, the family improves, the school improves, and the community improves.
For details on our school programs click here
Our Teen Leadership Breakthrough and Eagle Quest courses inspire young people to be bold, follow their dreams and maximise their future opportunities.  Our proven and sustainable training programs increase emotional intelligence, improve awareness, and empower teens to confidently lead their lives. Our vision for youth is to equip generations of self-aware student leaders who will confidently set goals, take action, and achieve their life-long dreams with passion and enthusiasm.
Students leave our classes with new life skills; ready to embrace their future and take responsibility for their success.
Our Focus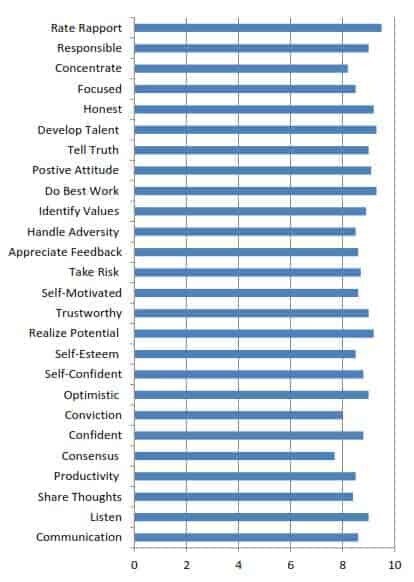 Educational Advancement
Rapport Leadership's commitment is to advance educational performance by providing experiential, performance- based training to develop leadership competencies that empower the individual to create sustainable change.
Empowered Students
Through our customised and intensive leadership programs, Rapport Leadership empowers students with the confidence, self-esteem, and focus necessary to maximize their future opportunities.
Stronger Families
As parents and teenagers attend our courses, a common language, a common bond, and common experiences allow for increased communication and stronger family relationships.
Engaged Communities
Our Youth Leadership division works with community organisations that are committed to the empowerment of tomorrow's leaders through leadership training. Our community partners are enthusiastic and passionate about creating social change, and they embrace the opportunity to help teenagers within their communities experience future success in work, school and life.
Rapport's Youth Leadership training complements formal education by improving the educational environment in schools through empowering individuals and developing cultures of leadership. As shown in two of our case studies, our training provides sustainable results and creates a unique atmosphere of integrity and trust between students, teachers and administrators.
Parents and teachers wishing to familiarise themselves with the material are invited to attend our courses for adults.