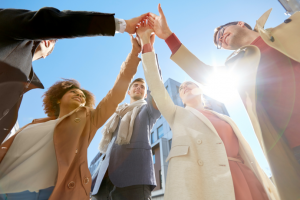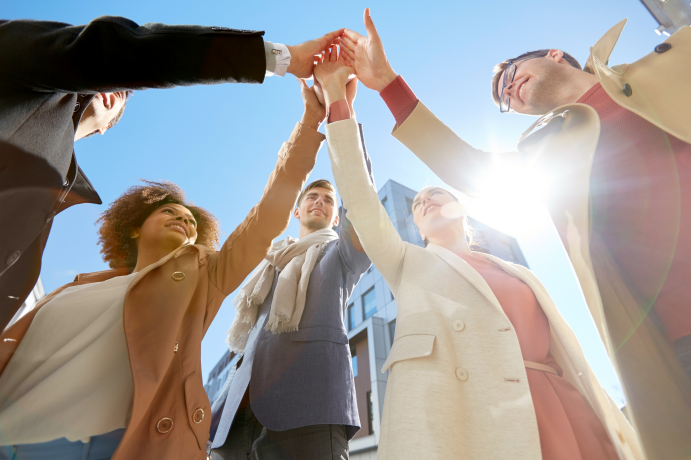 In the ever-evolving landscape of business, a paradigm shift is occurring.  Today, customers demand more than just great products.  If you want the winning edge, you need to give your customers exceptional experiences and meaningful connections.  If you're to meet the rising tide of expectations, untapping leadership and team potential and diving into the realm of collaboration and innovation is key.
Let's take a look at why.
Beyond Products:  Delighting Customers with Experiences
Gone are the days when customers were satisfied with a transactional relationship.  They now crave memorable experiences that resonate and leave an indelible mark on their lives.  To achieve this, you need to create a culture where customer-centricity reigns, and your team members are passionate ambassadors, dedicated to going above and beyond to exceed customer expectations.
Redefining Success
In this transformative era, success is no longer solely defined by revenue and market share.  It is about something more profound – customers (and employees for that matter) are looking for the collective impact you make on the world…no matter how big or small that may be.  Your team members need to feel inspired, valued and empowered so their passion is fuelled by being part of something that has meaning and purpose if they are to be engaged and stay with you.
The Power of Collaboration and Innovation
Collaboration not only is the latest "buzz word" in business, it is the heartbeat of success with organisations realising you can't have isolated individuals or siloed teams if you are to achieve great things.  When diverse minds unite, fresh ideas sprout, perspectives intertwine, and creativity flourishes.  In this collaborative ecosystem, your team becomes a force that propels your business towards new solutions and growth.
By building the skills and knowledge to navigate the complexities of the new business landscape and respond to your customers' expectations, your business or organisation is in a stronger position of thriving into the future.
Here at Rapport Leadership, our leadership development and onsite team training workshops and programs are designed to move your business or organisation towards a more innovative, collaborative and customer-centric culture.  If you would like to arrange a confidential chat about how we can help you grow the skills and know-how needed for today's business environment, get in touch today.