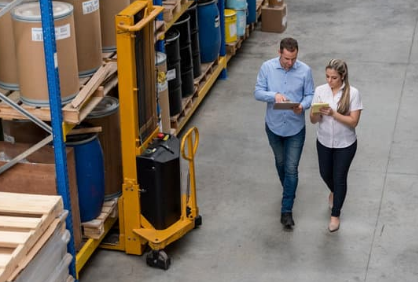 If you sell business to business (B2B), then you may have noticed that it's getting harder for your sales team to get traction at times.
So, what has changed?
Traditionally, the relationship between marketing and sales has been considered somewhat linear, where marketing does it's job and the sales department takes over the reins and offers a solution to the customer.
Today, buyer behaviour is dramatically different and needs a new approach.  B2B buyers are showing a distinct preference for seeking information and solutions online, often by-passing the sales rep altogether.
In fact, HBR reported that a survey of 1,000 buyers indicated that when making complex purchases they turn to digital channels, including supplier websites, just as much as they rely on sales reps to get the information they need.
It is predicted that over the next 5-10 years, we'll be seeing an even bigger 'generational shift'.
Could that mean eventually the demise of sales and marketing departments as we know them and what impact will that ultimately have on the way we do business?  Only time will tell.
And that's where the great opportunity for businesses lies right now.  Since digital information is key to B2B customer engagement, by giving customers
the information they need
and FAST
you increase your chances of competing successfully in the B2B playing field.
However, this also opens up a whole new set of challenges for people in business because navigating the digital landscape often requires more than grabbing the nearest SEO expert and website developer in isolation.
A successful digital strategy needs
careful planning and co-ordination and
be aligned with your goals and other aspects of your business.
By doing so, it will give you more firepower and help you give customers what they need to make the buying decision.
Here at Rapport Leadership, we've reinvented business coaching for the digital age.  Our business coaches have helped their clients transform their businesses AND digital presence from the ground up so online activities add value in the right places.  And it can be simpler than you may think.
If you would like to find out how Rapport can help you make the transition to the new B2B way of doing things, without the stress and hassles of trying to navigate it all yourself, contact us to chat with one of our experienced coaches.