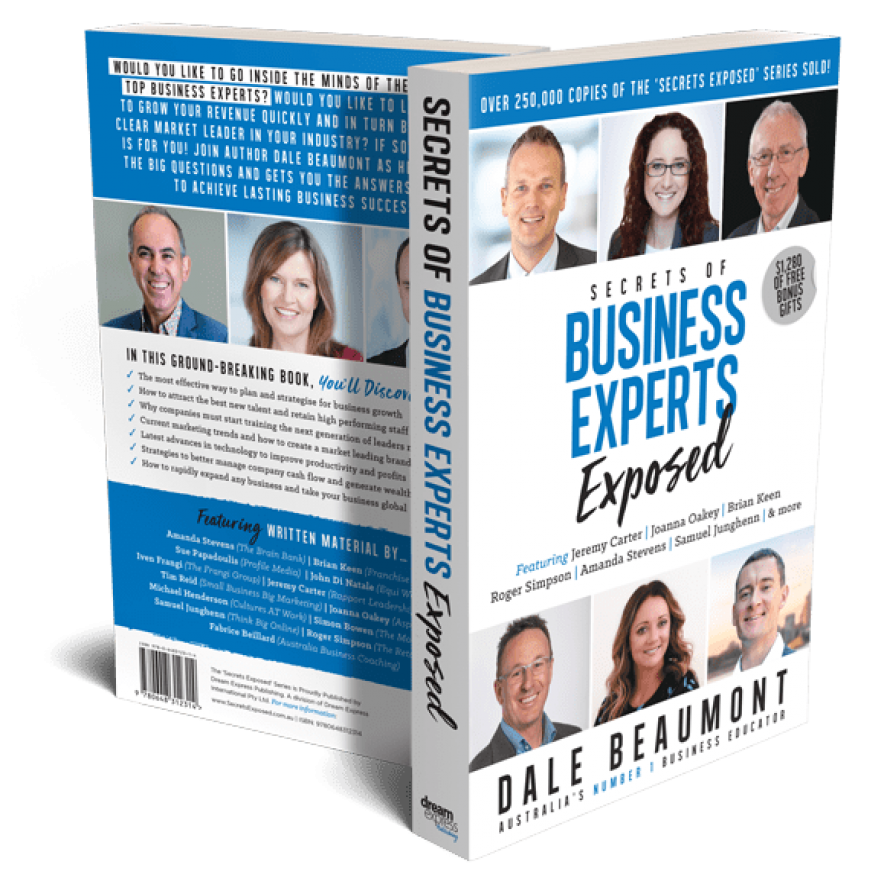 Would you like to go inside the minds of the country's top business experts?  Would you like to find out how to build a positive leadership culture within your organisation so you can become a clear market leader in your industry?
Then, Secrets of Business Experts Exposed is the ideal business and leadership guide for you.
In this ground-breaking book, you'll get powerful insights and tips from business experts, including Rapport Leadership Australia's very own Jeremy Carter, CEO & Chief Enthusiasm Officer, who shares his extensive knowledge and insider secrets on:
How to grow a business,
The essential attributes of a great business owner,
Achieving your true potential as a business owner and leader,
Emotional intelligence competencies and leadership styles,
The importance of authenticity and vulnerability in leadership, and
The common mistakes business leaders make.
Jeremy also helps you to understand what is means to be a magnetic, respected and meaningful organisation (MRMO), and the enormous untapped benefits that holds for you in business today.
Essential reading for all business leaders and business owners serious about their ongoing business success.
Includes FREE BONUS GIFTS valued at $1,280.
Buy your copy now.  ONLY $29.95 incl. GST and shipping within Australia.
By Australia's number 1 business educator, Dale Beaumont.
(Over 250,000 copies of the 'Secrets Exposed' series sold!)